I've mentioned in many past posts about my love of the DUNGEONS & DRAGONS series so I apologize to those who aren't fans for my constantly raving about it. For those of you that are fans or at least remember it fondly here's a wonderfully detailed documentary on the origin of the series and many behind the scenes conversations with those who were instrumental in the series creation (Mark Evanier) and it's best episodes (Michael Reaves).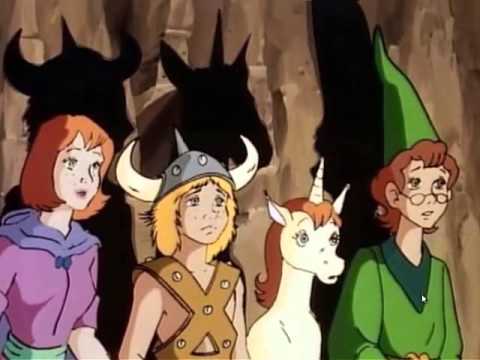 This documentary comes from the most excellent DUNGEONS & DRAGONS complete series box set that was released in 2007 by BCI Eclipse and no longer in print.
*Images borrowed with love and admiration from dungeonsdragonscartoon.com
Mill Creek has picked up the license but has released it without a lot of the bells and whistles that made the BCI release so amazing. Shawn, from Branded in the 80's reviews the Mill Creek set HERE.
*Seriously watch this as soon as you can because this tends to get taken down pretty quickly.